U.S. Ambassador Terry Branstad's Message Celebrating LGBTI Pride Month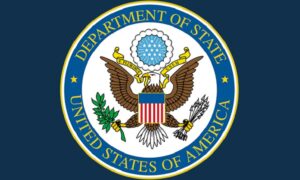 Around the world, people celebrate Lesbian, Gay, Bisexual, Transgender, and Intersex (LGBTI) Pride during the month of June.  This year, as we celebrate with friends, colleagues, neighbors, and family members, we take the opportunity to recognize the value our communities gain from each member of society, and the need for inclusive and supportive environments.  The pain of the LGBTI community, which led to the Stonewall Uprising, has transformed into strength, unity, and resolve, and stands as a testament to the simple fact that it is important not to turn our back on any indignity.
Since my time as Governor, I have valued the importance of embracing a workplace culture that values diversity and inclusivity.  Over the last three years in China, I have been impressed by the dedicated, talented, and diverse team of individuals who serve here. 
As we celebrate Pride, we recognize that words are not enough.  The events of the last few weeks in the United States and across the globe serve as a solemn reminder that our democracy is a work in progress and that "life, liberty, and the pursuit of happiness" can never be taken for granted.  Injustice against black Americans is injustice towards all Americans.  And so as we look up at the Pride flag, let it serve as a reminder to consider concrete actions that each of us can take to ensure the values of diversity and inclusivity are embedded into our lives not just this month, but every day throughout the year.