Secretary Pompeo And British Foreign Secretary Raab At a Press Availability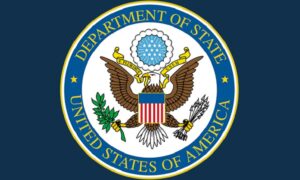 Secretary Michael R. Pompeo And British Foreign Secretary Dominic Raab At a Press Availability
07/21/2020 01:00 PM EDT
Michael R. Pompeo, Secretary of State
London, United Kingdom
Lancaster House
FOREIGN SECRETARY RAAB:  Good afternoon, everyone.  Really delighted to welcome Secretary Pompeo back to London.  We've been discussing the full range of issues today.  We're going through a whole range of challenges in the world, I think it's fair to say, but there are also great opportunities, and Britain and the United States are absolutely keen and focused on making sure that we grasp them.
We've spoken today about our serious concerns about the situation in Hong Kong, particularly in relation to the national security legislation.  We talked a bit about our – the UK offer to BNOs, what we're doing in suspending the extradition treaty, extending the arms embargo to Hong Kong.  Mike gave me his perspective on it as well.  We're coordinating together with the Five Eyes, and we also discussed next steps including at G7 level.  We also talked about ongoing discussions in relation to 5G, and crucially how we can diversify our supply chains in relation to telecoms in the 5G network, and also more broadly learning some of the lessons from coronavirus around PPE and other things and the work that we can do together in order to facilitate that.
That, I think, brought us on to talk about the free trade negotiations.  We're looking forward to meeting British and American businesses shortly, given we're each other's biggest investors.  Our annual trade relationship is worth over $300 billion.  We think we can do even better than that.  There are, every morning, just under one half million Americans who go to work for British companies, around the same Brits going to work for American companies.  And I think that illustrates the kind of win-win free trade deal that we're committed and determined to achieve between our two countries – good for jobs, good for consumers as well.
The UK is really clear that we need to work with our American friends and also with other partners together in the international system to protect our freedoms and interests and stand up – as we've shown, I think, on Hong Kong – stand up for our values.  We're more influential, we have more impact when we work together.  We also discussed Iran, Russia, the Middle East peace process, the broader challenges of COVID-19, and the need to strengthen, reinforce, and keep the team together in relation to NATO.
We discussed bilateral issues, and I think across the full range of international challenges we – of which there are many – we recognized that we're always a lot stronger and more effective when we work together, and that's what we're going to continue to do in the weeks and months ahead.
Mike, over to you.
SECRETARY POMPEO:  Thank you, and good afternoon.  I want to thank Foreign Secretary Raab for the invitation to be here today.  I know it's not easy to host events, especially at these times, so I want to thank you and your staff for putting this all together and making it work.  It was a very productive conversation.  We of course began with the challenge presented by the Chinese Communist Party and the COVID-19 virus that originated in Wuhan, China.  On behalf of the American people I want to extend my condolences to the British people from your losses from this preventable pandemic.  The CCP's exploitation of this disaster to further its own interests has been disgraceful.  Rather than helping the world, General Secretary Xi has shown the world the party's true face.  We talked about how we've seen Hong Kong's freedoms crushed.  We've watched the CCP bully its neighbors, militarize features in the South China Sea, and instigate a deadly confrontation with India.
I want to take this opportunity to congratulate the British Government for its principled responses to these challenges.  You made a sovereign decision to ban Huawei from future 5G networks.  You've joined other free nations to condemn China's broken promises on the Sino-British treaty.  You generously opened your doors to Hong Kongers who seek nothing more and fleeing just for some freedom.  And yesterday you suspended your extradition treaty and extended your arms embargo on China to Hong Kong itself.  We support those sovereign choices; we think well done.  I'll meet later today with Hong Kong democracy advocate Nathan Law and Sir Chris Patten, the last governor of Hong Kong.  I'm sure those will be eye-opening and important discussions too.
Dominic mentioned free trade discussions.  We've completed two rounds, more work to do; a third round scheduled for later this month.  It is a primary focus of the United States to see if we can make progress on this and bring this to a closure just as quickly as possible.  I spoke with the prime minister this morning about this and I hope that we can get it finalized before too long.  When we leave, Dominic and I will sit down with the British-American Business Council to hear about how we can get to the right place, which is reducing trade barriers, and hear more about how we can get opportunities for small businesses and create real wealth and opportunity, good jobs for working people here in the United Kingdom and for Americans too.
And finally, I discussed with both the prime minister and with the foreign secretary the importance of extending the UN arms embargo on the Islamic Republic of Iran.  We welcome the recent statement from the United Kingdom, France, and Germany recognizing that allowing the embargo to expire would have major implications for regional and security stability.  And I want to thank the British people too and the UK Government for its role in helping lead the international maritime security construct in the Persian Gulf and the Gulf of Oman.  That's important leadership from a true ally.
As Dom and I were talking about the Special Relationship, you can see it on days like today, where it translates into the ability to have candid, frank discussions on important matters which really cut to the heart of how we can work together to secure freedom for our peoples and each of our two countries, and both of our countries be forces for good together around the world.  So thanks for the chance to be with you here today.
FOREIGN SECRETARY RAAB:  Great.  Thanks, Mike.  So we'll take a couple of questions.  Vicki Young from the BBC.
QUESTION:  First of all, Foreign Secretary, the Russia report today has two central accusations – one, that the present government's ignored the threat that Russia poses to our democracy, more specifically that your government actively avoided looking for evidence of Russian interference in the Brexit referendum.  On both points, why have you turned a blind eye?
And to the Secretary of State, do you want Britain to take more robust action against China?  You have praised the UK Government for what it's done so far.  Do you think it ought to go further, maybe targeted sanctions of Chinese individuals, for example, banning TikTok, maybe?  Are you happy with China's investment in the nuclear industry (inaudible)?
FOREIGN SECRETARY RAAB:  Vicki, thanks very much.  First of all, you mentioned the suggestion that the UK actively avoided investigating Russia – I think in fairness you'll find that wasn't in the ISC report.  It was the comment of one MP, Stewart Hosie, and we categorically reject that.
I think if you look, we've got a long period recognizing the enduring and significant threat posed by Russia to the UK, including in relation to cyber, Russia's top national security priority.  We call out Russia when it's necessary.  We've shown that in relation to the cyber attacks on research and development facilities in the U.S., the UK, and Canada.  We've done that together with our partners, and we are not for a second complacent about the threat Russia poses when it comes to cyber.
Mike.
SECRETARY POMPEO:  Your question was about whether we would like the United Kingdom to do more to confront China.  I don't think about it that way; we don't think about it that way.  We think that the entire world needs to work together to ensure that every country, including China, behaves in the international system in ways that are appropriate and consistent with the international order.  You can't go make claims for maritime regions that you have no lawful claim to.  You can't threaten countries and bully them in the Himalayas.  You can't engage in cover-ups and co-opt international institutions like the World Health Organization.
We want to see every nation who understands freedom and democracy and values that and knows that it's important to their own people, their own sovereign country to be successful, to understand this threat that the Chinese Communist Party is posing to them and to work both themselves and collectively to restore what is rightfully ours.
We – look at President Trump on trade.  All he simply asked for was a fair and reciprocal trading relationship with China.  We just no longer wanted them to steal intellectual property, denying citizens of the United States who'd worked hard to create something, to invent something, to get a patent or a trademark, and then the Chinese Communist Party directed its state-owned enterprises to steal that property from Americans.
We want every nation to work against that kind of activity.  It's those actions.  It's not about language.  It's not about words.  It's about we want every nation to work together to push back against the Chinese Communist Party's efforts in every dimension that I described to you today.  That certainly includes the United Kingdom.  It includes every country.  We hope we can build out a coalition that understands this threat, will work collectively to convince the Chinese Communist Party it's not in their best interest to engage in this kind of behavior.
FOREIGN SECRETARY RAAB:  John Hudson from The Washington Post.
QUESTION:  Thank you very much.  Mr. Secretary, Secretary Pompeo, what is the ultimate goal of U.S. actions against Huawei?  Does the U.S. want to crush the company, or does it want it to make certain reforms in order to continue to do business with it?
And Secretary Raab, how do you respond to critics who say the UK is being strong-armed into its — into its China position by U.S. officials, including Secretary Pompeo, who met this morning with MPs who are China hawks?
SECRETARY POMPEO:  Would you like to go first?
FOREIGN SECRETARY RAAB:  I'm relaxed.
SECRETARY POMPEO:  I'll take your question, too.  (Laughter.)
FOREIGN SECRETARY RAAB:  Look, we – when I go to Washington, I meet with folks on the Hill in all parties, all sides – quite right.  Look, we – the reality is as a result of U.S. sanctions, we've, of course, got to look with a clear-sighted perspective at what that means and we've taken a decision based on that, but I don't think there's any question of strong-arming.  Mike and I always have constructive discussions, and actually a vast majority of the times our views overlap and we work together very well, as we have with our Five Eyes partners on Hong Kong, and I think you can see that in the various measures we've taken.
SECRETARY POMPEO:  Yeah, look, the prime minister's decision was reflective of what he believed was in the best interests of the people of the United Kingdom.  I have absolutely no doubt about that.  We've had a number of conversations about a broad range of issues, not all of which we agree on, not all of which we've come to the same conclusion about.  I think the United Kingdom made a good decision, but I think that decision was made not because the United States said it was a good decision but because leadership here in the United Kingdom concluded the right thing to do was to make that decision for the people of the United Kingdom.
As respect to Huawei, we don't have an end state that we seek from Huawei.  We have an end state for the people of the United States, which is to make sure that the data sets – the private data that belongs to Americans – doesn't end up in the hands of the Chinese Communist Party.  So our efforts aren't aimed at any one particular company or one particular business; they are aimed at protecting American national security.  And we will continue to take actions against every entity that engages in trade behaviors that are inconsistent with American national security or uses telecommunications infrastructure in ways that pose threats to the United States of America, whether that's to our military information and our high-end national security information or the average citizen's private information that ought not be in the hands of the Chinese national security apparatus.  No American should engage in ordinary activity on their cell phone or on their laptop computer or talking on their phone – no American should have the risk that that data set is going to be in the hands of the Chinese Communist Party.  We're determined to make sure that doesn't happen.  So the actions you have seen us take against multiple companies, including Huawei, are reflective of that security mission that we have.
QUESTION:  Is Huawei savable?  Is it salvageable?
SECRETARY POMPEO:  We're going to protect American national security.
FOREIGN SECRETARY RAAB:  Great, thanks very much, folks.
SECRETARY POMPEO:  Thanks, everyone.