Press Statement on North Korean Talks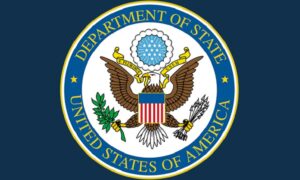 Office of the Spokesperson, October 5, 2019
Press Statement on North Korean Talks
The early comments from the DPRK delegation do not reflect the content or the spirit of today's 8 1/2 hour discussion. The U.S. brought creative ideas and had good discussions with its DPRK counterparts.
In the course of the discussions, the U.S. delegation reviewed events since the Singapore summit, and discussed the importance of more intensive engagement to solve the many issues of concern for both sides.
The U.S. delegation previewed a number of new initiatives that would allow us to make progress in each of the four pillars of the Singapore joint statement.
At the conclusion of our discussions, the United States proposed to accept the invitation of our Swedish hosts to return to Stockholm to meet again in two weeks time, in order to continue discussions on all of the topics. The United States delegation has accepted this invitation.
The United States and the DPRK will not overcome a legacy of 70 years of war and hostility on the Korean Peninsula through the course of a single Saturday. These are weighty issues, and they require a strong commitment by both countries. The United States has that commitment.
The United States is deeply grateful to our hosts at the Swedish Ministry of Foreign Affairs for having provided a venue and an opportunity for these discussions to occur.