Press Statement on Ambassador Branstad's Planned Departure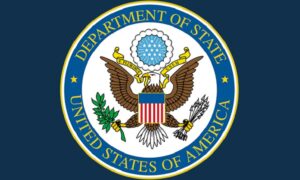 U.S. Embassy in Beijing
September 14, 2020
U.S. Ambassador to the People's Republic of China Terry Branstad will retire from his position as U.S. envoy and depart Beijing in early October. The Ambassador confirmed his decision to President Trump by phone last week.  
Ambassador Branstad and family arrived in China in June, 2017.   In an internal "Town Hall Meeting" at the U.S. Embassy on Monday, Ambassador Branstad thanked the staff of the U.S. Embassy and Consulates in China for all of their hard work. "I am proudest of our work in getting the Phase One trade deal and delivering tangible results for our communities back home.  Our goal remains meaningful, measurable results for American families. We have made significant progress and we will not stop pressing for more." 
The Ambassador helped lead the embassy's successful effort to reduce the flow of Chinese fentanyl to the United States.  In 2018, following months of negotiations, China agreed to schedule fentanyl and all its derivatives as a controlled substance.  The agreement will likely save thousands of American lives. 
The Ambassador noted that it has been an extraordinary honor to represent the U.S. President and the American people over the last three years and three months.  "We are rebalancing the U.S.-China relationship so that it is fair and reciprocal and can fuel positive growth in both countries."  He also noted that during his tenure he travelled to 26 provinces and autonomous regions in China, and would have visited all of them if COVID-19 had not limited his domestic travel: "Getting to know the Chinese people, meeting them in their homes and hearing their personal stories, has been one of the great privileges of this job." 
Secretary of State Pompeo thanked the Ambassador for his service via Twitter, saying that Ambassador Branstad's contribution to the rebalancing of U.S.-China relations will have lasting, positive effects on U.S. foreign policy in the Asia-Pacific for decades to come. 
The Ambassador will return to Iowa after leaving Beijing.