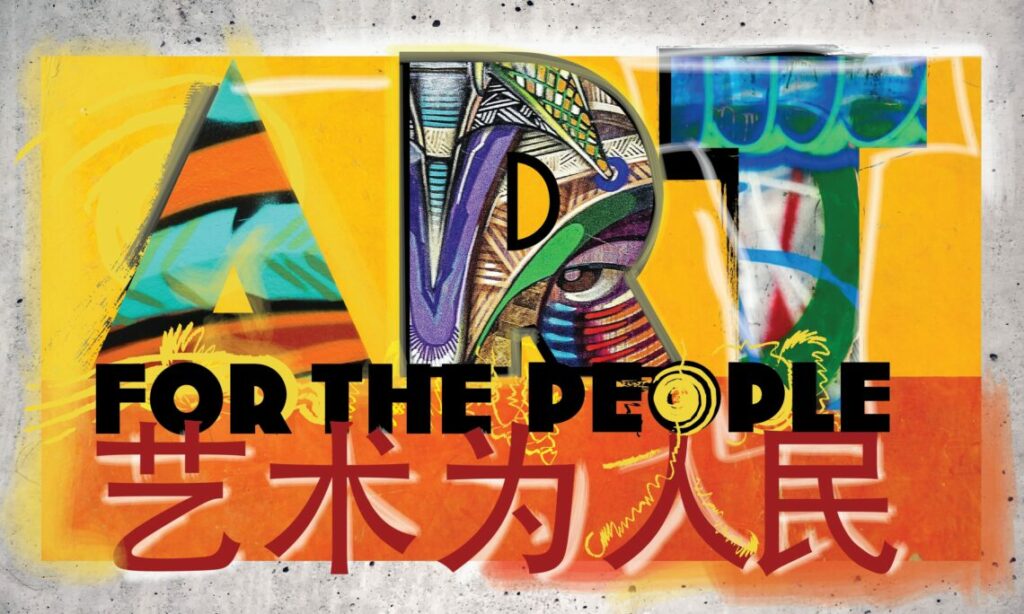 Secretary of State Antony Blinken:  "We want a U.S.-China relationship that includes space for direct, honest, and robust public engagement.  Art for the People represents the diversity of American society. It also embodies our deep commitment to genuine exchange with the Chinese people."
The U.S. Embassy in Beijing is launching Art for the People in April 2021, a brand new public art exhibit recreating large public murals from the streets of the U.S.A. onto the streets of Beijing. This exhibition is the first of its kind to decorate the exterior walls of our Embassy compound.
Street art is a non-commercial visual expression available to all — no entrance ticket or invitation needed, no strings attached.
American cities are home to countless examples of street art–some commissioned and some created organically.  All are part of a rich tradition of public art that proves art does not belong only in private museums or galleries.  Art is for the people, by the people, and represents public expression at its most fundamental.
This is why we are calling this initiative "Art for the People".
Press Release: U.S. Embassy Beijing Announces "Art for the People" Public Exhibit